CELEBRATING 75 YEARS

OF BEING AMERICA'S DOORMAKER
Looking back with pride to a company history full of success.
Taylor Entrance Systems™ (Taylor), an industry-leading manufacturer of quality steel and fiberglass exterior doors, is proud to announce the celebration of its 75th anniversary. When Taylor was established in 1946, Mr. R.L. Taylor could not have envisioned how his small metal forming business could have such a significant and continuous impact on the evolution of many products currently used in the construction of the home.
Taylor has developed a history of innovation through the decades, bringing numerous products to market that have helped further shape the fenestration industry. The products introduced were Adjustable Hinge steel doors, Stainable Steel doors, commercial products, 8-foot steel doors, smooth and woodgrain fiberglass doors, and a 90-minute fire-rated steel frame.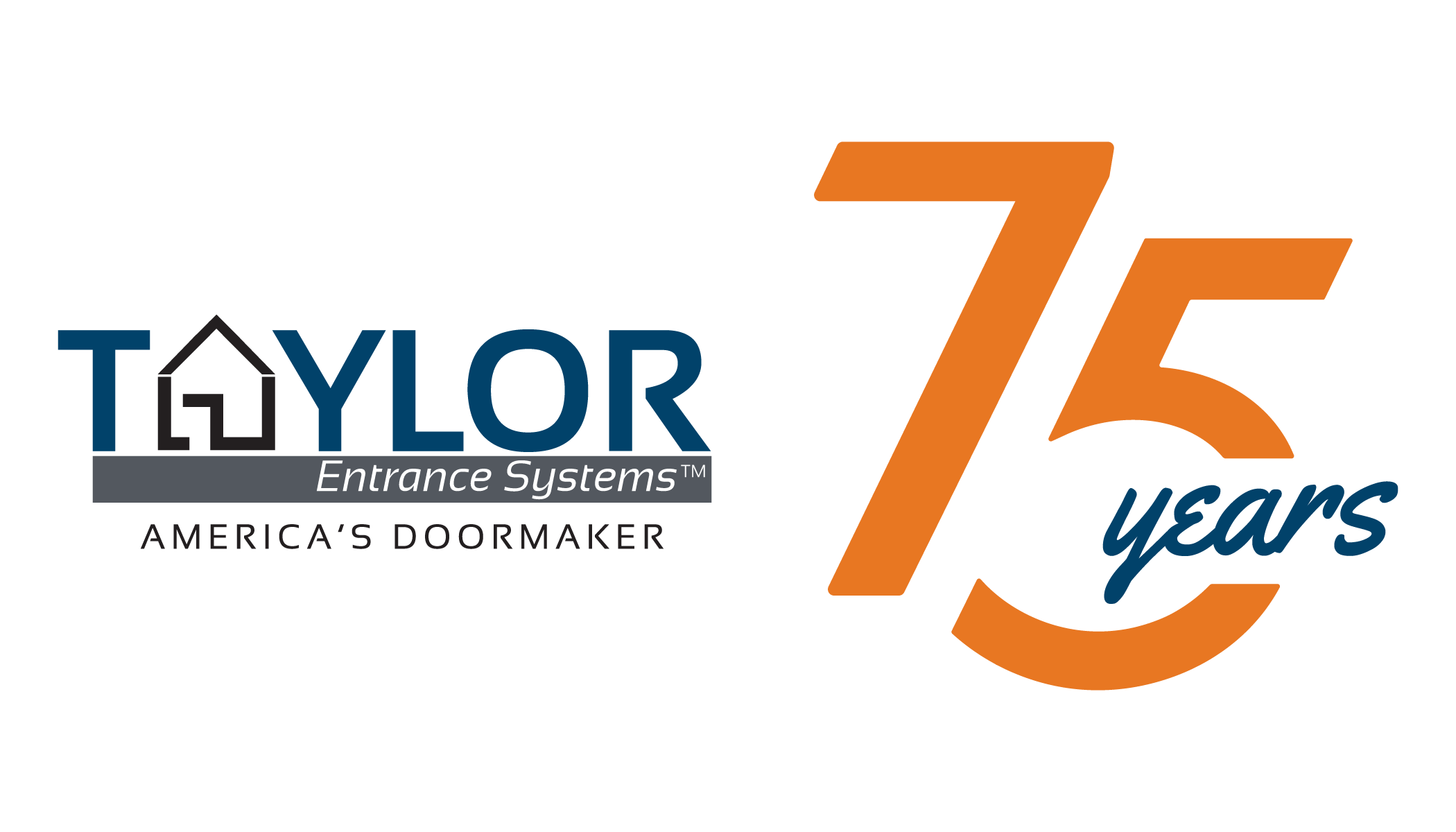 Originally located in the Detroit area, the company relocated permanently to West Branch, Michigan, in 1976. Through the years and growth of the company, the company's ownership has changed hands. In December 2012, Taylor was acquired by Wausau Supply Co., an industry-leading building materials distributor and manufacturer based out of central Wisconsin.
The 2012 transition lead to a new focus on the multi-family and light commercial markets. Taylor has grown dramatically throughout the past several years and now has a diverse customer base of 1- and 2-step distributors and door pre-hangers throughout the United States. To support the needs of this diverse customer base, Taylor has recently added state-of-the-art, automated equipment to its production facility.
"What stood out over the years was the dedication of the team members at Taylor," said Dusty Dvorak, Taylor's vice president. "They helped us grow into the company we are today."
Taylor would like to take this opportunity to thank their employees, customers, and partners for their dedication during the past 75 years.