STEEL
DOOR COLLECTIONS
Quality entrance systems start with quality components. Our steel door collections are made-to-order and built by talented craftspeople in West Branch, Michigan. We source American made steel, guaranteeing quality and performance for years to come.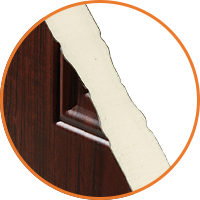 POLYURETHANE FOAM CORE
Polyurethane foam enhances soundproofing and has insulation properties that are at least 4 times greater than wood doors. The foam also acts as a bonding agent, locking all internal components in place for enhanced durability.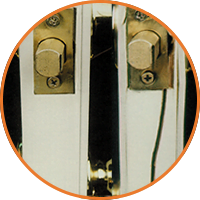 FULL STEEL EDGE PERIMETER
Our steel-edge doors receive the highest rating possible in the industry's toughest forced entry test. A steel-edge door must withstand the force beyond 7 hits from a 100-pound test weight to achieve a Grade 40 rating.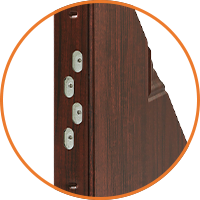 ADJUSTABLE HINGE PLATE
This one-of-a-kind hinge plate is built into our slab, allowing the door to be easily adjusted in any direction without removing it from the frame. Adjustments can be made with a screwdriver at any time.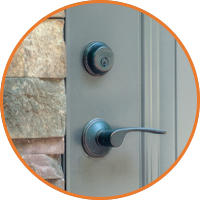 REINFORCED LOCK BLOCK AREA
Steel doors are constructed with a composite lock block to provide secure mounting of door hardware and better structural integrity. The reinforced lock area offers more screw-holding power than wood.
STEEL DOOR COLLECTIONS
STEEL
DOOR COLLECTIONS
UNMATCHED LEAD TIMES
At Taylor Entrance Systems, we are committed to
shipping stock doors within 10 working days or less.