FIBERGLASS
DOOR COLLECTIONS
Fiberglass entrance doors are the perfect complement to nearly any project that desires the warmth and comfort of wood. They add depth and dimension, while also being low maintenance and energy-efficient. Our fiberglass door collections are engineered for durability and longevity and are available in a variety of textures.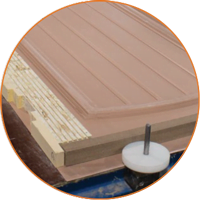 DURABLE CONSTRUCTION
Our fiberglass door collections are made from high-impact, compression-molded skins that are designed not to crack, splinter, warp, rot, or delaminate and feature composite top and bottom rails that protect against water infiltration.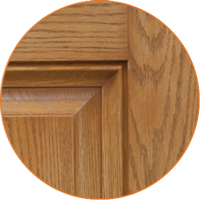 WARMTH OF WOOD
Fiberglass skins are compression molded with high quality, debossed wood grain patterns and architecturally correct rails and stiles. The skins easily accept paint or stain and replicate the appearance of real wood doors.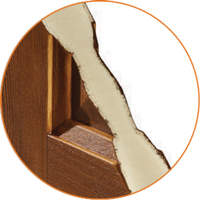 POLYURETHANE FOAM CORE
Fully insulated with an inner core of polyurethane foam that acts both as a bonding agent and also provides superior insulation. Polyurethane foam enhances sound proofing and has insulation properties that are at least 4 times greater than wood doors.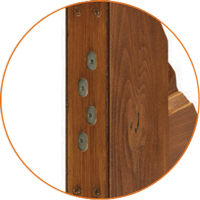 ADJUSTABLE HINGE PLATE*
This one-of-a-kind plate is built into our slab, allowing the door to be easily adjusted in any direction without removing it from the frame. Adjustments can be made with a screwdriver at any time. (*Unavailable on Grand Marais Fiberglass Collection)
FIBERGLASS DOOR COLLECTIONS
FIBERGLASS
DOOR COLLECTIONS
UNMATCHED LEAD TIMES
At Taylor Entrance Systems, we are committed to
shipping stock doors within 10 working days or less.